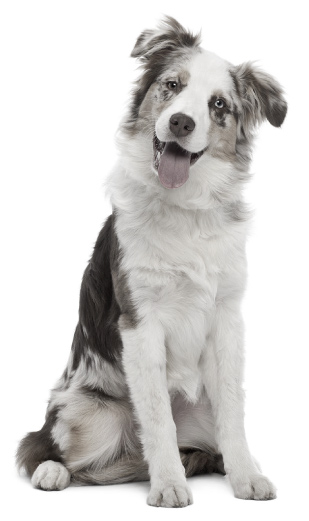 Compelling body of evidence
Our clinical development program began back in 2013, with hundreds of dogs treated in clinical and case trials to date. Key findings include:
1
75% of mast cell tumours (MCTs) removed with a single treatment1
2
Starts to work within hours; tumours typically destroyed by Day 72
3
The majority of tumour sites are fully healed within 4 to 6 weeks without the need for intervention.2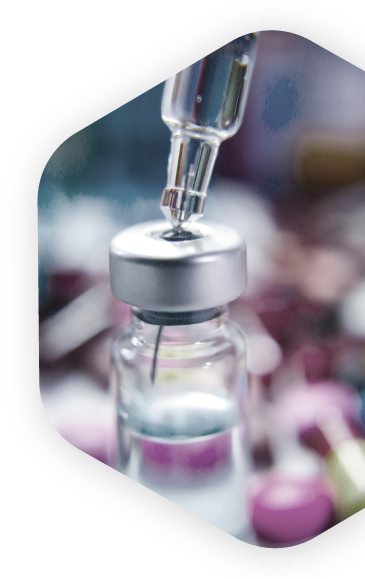 Summary of a pivotal study on 123 dogs to assess the efficacy of a single tiglanol tiglate injection into mast cell tumours.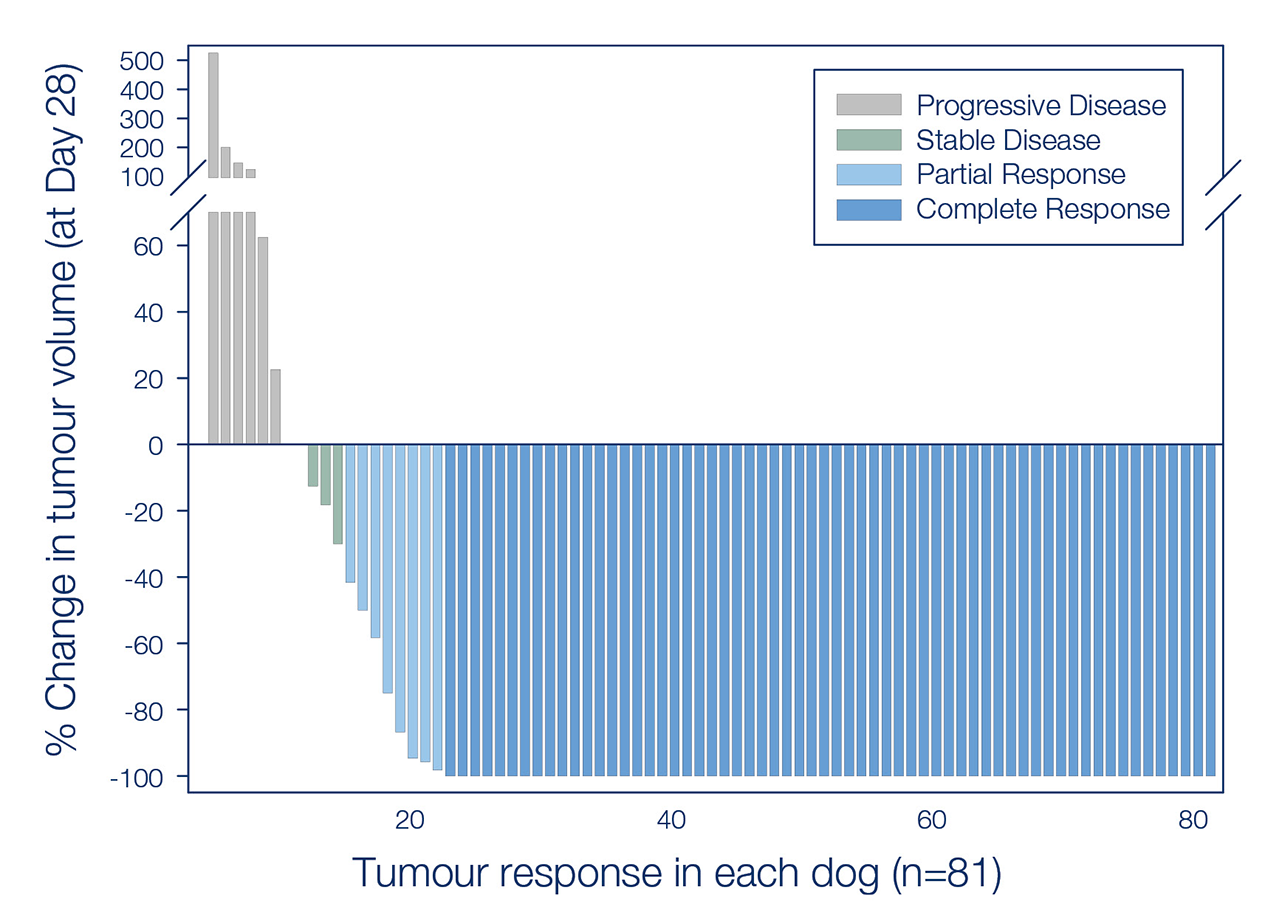 Robust clinical trial programme
To date, 11 clinical trials have been conducted on solid tumours in dogs including four that were good clinical practice certified.
Randomised, controlled, investigator and owner-blinded, multi-centre clinical study of intratumoural tigilanol tiglate (EBC-46) for the treatment of canine mast cell tumours.
The study of 123 client-owned dogs demonstrated that in those with MCTs, a single intratumoural injection of tigilanol tiglate removed 75% of MCTs at Day 28, significantly higher compared to untreated controls (p<0.001). Further, the trial showed no recurrence in 93% of treated dogs at Day 84. Importantly, the treatment was well tolerated, and animals had a good quality of life during and after treatment.1
Dose Characterisation Study
QBiotics conducted a multicentre, open-label, non-randomised dose de-escalation study in 40 dogs who were assigned to four descending dose cohorts from 1 mg/mL to 0.2mg/mL. Results found 90% of dogs achieved a complete response with 1.0 mL/mL at Day 21. Clinical examinations, serum biochemistry and haematological investigations reinforced the safety profile at all three doses. The peak serum concentration (Cmax) occurred soon after administration (30 minutes) and the mean half-life (T1/2) was short (6.53 hours).3
Publications
Presentations
---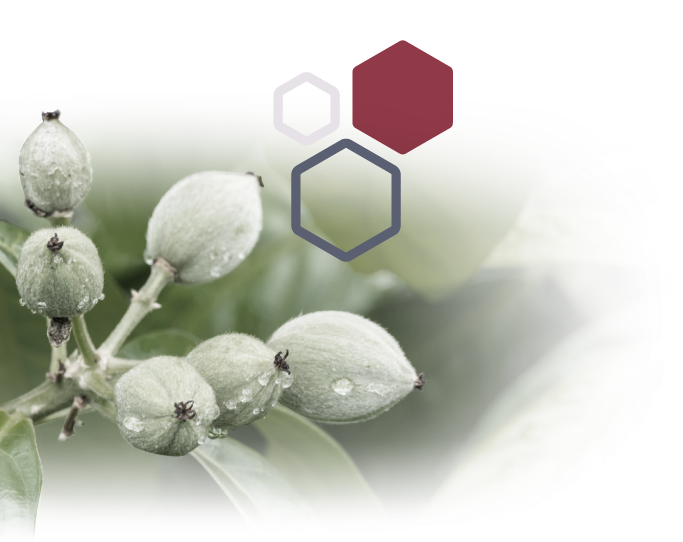 Tigilanol tiglate was borne from applying the Ecologic™ discovery process
Tigilanol tiglate, is one of our lead small molecules that was developed by applying the QBiotics' proprietary EcoLogic™ discovery platform. EcoLogic™ is a scientifically based and data driven approach to discovery of bioactive molecular scaffolds with significant therapeutic potential.
EcoLogic™ combines an understanding of the distribution, habitats and ecological interactions of plants, animals and microbes of Australia's rainforests with a mechanistic understanding of plant defence, signalling and stress-response chemistry. Applying the scientific rigour of EcoLogic™ gives us a well-documented, clearly defined and readily defensible pathway to discovery of new molecules and pharmecueticals, one of which is tigilanol tiglate canine.
---
References:
De Ridder TR et al. Journal of Veterinary Internal Medicine 2020;doi:10.1111/jvim.15806
Melo SR et al. Veterinary Cancer Society Annual Conference 2019
Miller J et al. Frontiers in Veterinary Science 2019;6(106):1-10.