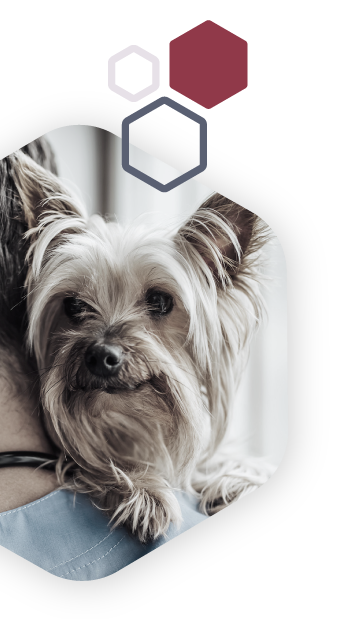 Pharmaceutical indicated for the treatment of mast cell tumours in dogs
Tigilanol tiglate is approved for treating mast cell tumours (MCT) in dogs, removing 75% of tumours with a single treatment (p=0.0001).1
It is a first-in-class, small molecule approved by the European Medicines Agency (EMA), the UK Veterinary Medicines Directorate (VMD) and Swissmedic as an oncology pharmaceutical for the treatment of all grades of non metastatic MCT in dogs.2
USA and Australian regulatory status
Applications for marketing authorisation are currently under late-stage review by the US Food and Drug Administration – Center for Veterinary Medicines (FDA-CVM) and the Australian Pesticides and Veterinary Medicines Authority (APVMA). Our
medium-term objective is for veterinarians across the globe to have access to tigilanol tiglate, as another treatment in their tool-kit.
Proactive lifecycle management
Our Phase IV programme is currently underway to explore the potential of additional solid tumour indications.
---
References:
De Ridder TR et al. Journal of Veterinary Internal Medicine 2020;doi:10.1111/jvim.15806