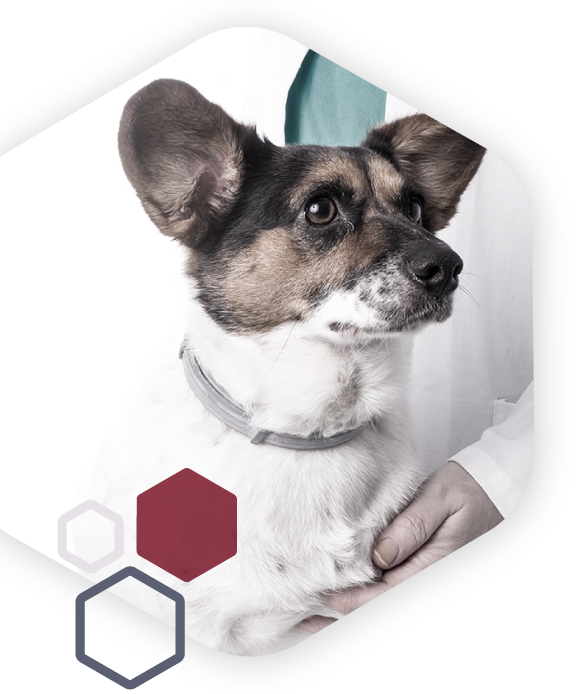 Canine mast cell tumour treatment is >US $300 million opportunity1
Cancer is commonly seen in companion animals and the incidence of diagnosed cases is increasing.2 Worldwide, as many as one in four dogs will develop cancer at some time in their life. Following a diagnosis of cancer in their pet, three quarters of dog owners pursue a treatment that may be palliative or curative, with half being managed in the clinic by general practitioner veterinarians.2 To date, there are only a very small number of registered treatments for cancer in companion animals, providing a significant opportunity for new therapeutics in this growing market.2
Mast cell tumours (MCT) are the most common malignant cancer in dogs.2 They are typically diagnosed and treated by a general practitioner, and surgery is traditionally the first line treatment. Alternatives to surgery are sought when the tumour is located on a limb or difficult to access area, the dog is older, general anaesthesia is not recommended, or even a result of pet owner preference.5-8 Tigilanol tiglate provides veterinarians further choice when treating canine MCTs; offering a high degree of efficacy after a single treatment. It is suitable for a broad range of locations including limbs and is typically administered without general anaesthesia.9
In the USA and UK alone, the treatment of mast cell tumours is estimated to be a US$300 million opportunity.1
1 in 4
dogs will develop cancer
some time in their life
45%
of dogs over 10 years
will die of cancer
3 out of 4
owners seek to treat
their dog's cancer
---
Dog owners are grateful there is an alternative treatment option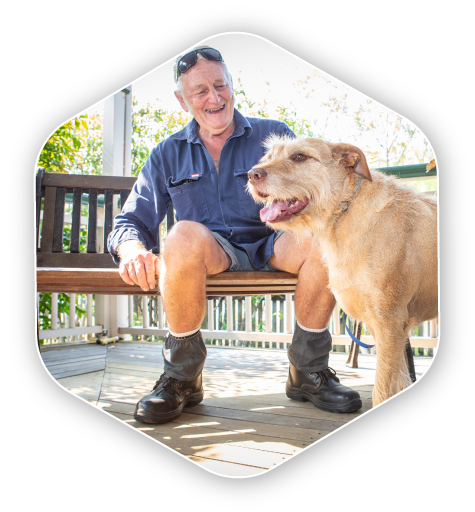 Mariah, a six-year-old wolf-hound had a mast cell tumour adjacent to her eye. Dr Campbell explains "It was a difficult location to treat with surgery, so tigilanol tiglate was a great alternative. Mariah responded well, and it didn't take long for her to get her energy back."

Dennis, Mariah's owner recalls "She was down for the first week and didn't want to do anything. But then she perked up and, within a month, she got more energy. Now she's bouncing all over the place and keeps up with our other dog perfectly," said Dennis. He also commented on the healing of the tumour site, noting "gradually the skin grew back again, and now it's completely gone. Not even a mark, a dent – nothing. Completely gone."
Sally, an eleven-year old jack russell terrier has had three mast cell tumours treated with tigilanol tiglate. Debra couldn't be happier with the result of Sally's treatment. "I've continued down this path because it's non-invasive," explained Debra.

There's always some initial discomfort, but as Debra explained "they dry up really quickly within a couple of days and heal over." Today, Sally is happy and full of energy as an 11-year-old can be and Debra said Sally is still keen for walks and play. "If I pick up a lead, she's all over me and ready to go."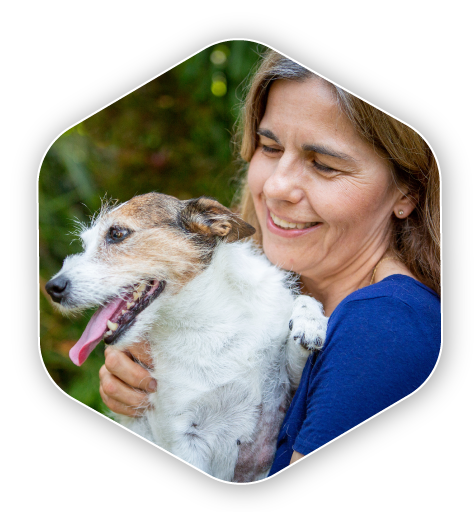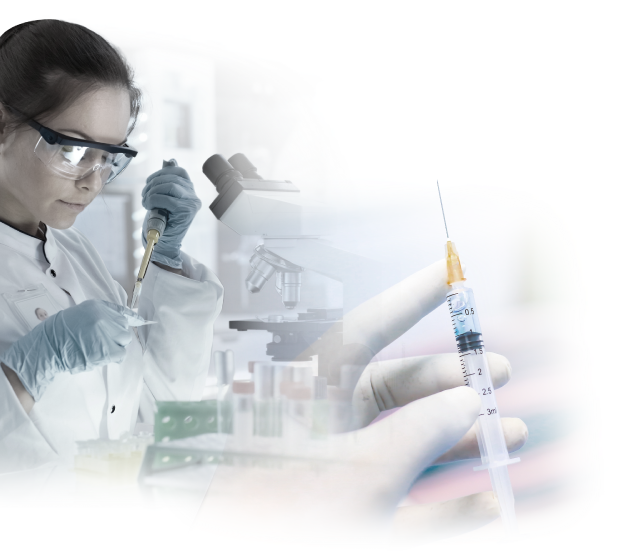 Partnering for rapid market penetration
QBiotics have partnered with Virbac, a market-leading global veterinary company, for marketing and distribution in the USA, EU and UK. The objective is to ensure the product is accessible to the largest available network of veterinary customers and canine clients around the world.
Strong, industry leading partnerships like Virbac enable medical breakthrough treatments like tigilanol tiglate to reach the hands of those that make a difference to pet health – no matter where they are.
---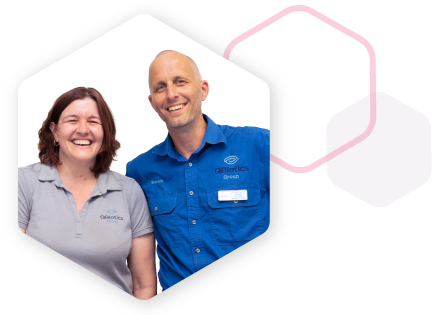 Dr Justine Campbell, BVSc (Hons)
and


Dr Graham Brown, BVSc (Hons) BSc (vet) (Hons)
---
Experienced veterinary team
Our Principal Veterinarian, Dr Justine Campbell, serves an active role in our veterinary, pharmacovigilance and commercialisation teams. Dr Campbell and QBiotics' Senior Veterinarian, Dr Graham Brown, have treated over 400 dogs with tigilanol tiglate, refining the treatment protocol and creating educational material to help clinicians make the paradigm shift required to treat mast cell tumours with a single injection.
As the first of its kind, Dr Campbell explains the excitement she and other veterinarians have about tigilanol tiglate, "Clinical experience was always going to be crucial for a treatment like this. The way it works is so different but so clever. After seeing it used in practice across different sites and in a wide variety of dogs, I can see the potential of this drug, as can every clinician I've spoken to. It really is a game-changer."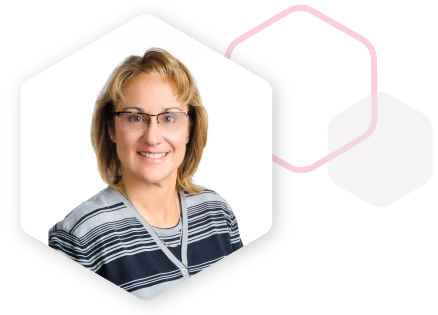 Pamela D. Jones, DVM
Diplomate, American College of Veterinary Internal Medicine
(Oncology)
Diplomate, American College of Veterinary Radiology
(Radiation Oncology)
---
Key opinion leader program
Dr Pamela Jones is our Professional Services Director, leading the scientific liaison between QBiotics and our external partners, including our global partner Virbac, who market and distribute tigilanol tiglate across Europe and the US. An active member of the commercialisation, veterinary and pharmacovigilance teams, Dr. Jones has developed, and facilitates, highly regarded education programmes for key oncologists and veterinarians across the globe. She chairs the global veterinary oncology advisory board, established in 2017 as an adjunct to the US Veterinary Cancer Society, which is comprised of key oncologist opinion leaders from the USA and UK. Dr Jones also provides strategic counsel for the Phase IV clinical trial priorities which investigates the effects of tigilanol tiglate in other tumour types.
---
References:
KG MarketSense Market Research 2014 and 2016
Brakke Survey 2017
Morris Animal Foundation
Withrow S, Vail D. Withrow and MacEwen's Small Animal Clinical Oncology. 4th edition, Vail D (ed). Saunders, 2007.
Lowe R, et al. Veterinary and Comparative Oncology 2017;15(3):775–84.
Kiupel M and Camus M, Veterinary Clinical: Small Animal Practice 2019;49:819–36.
Monteiro B, et al. Canadian Veterinary Journal 2001;52:1209-1214.
Brodbelt D, Veterinary Journal 2009;182(2):152–61.